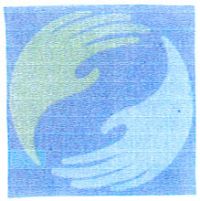 Welcome and thanks for taking time to visit my website! I have been practicing massage for 5 years, and have been told (by many satisfied clients) that I have a gifted and intuitive touch! I am a graduate of the Massage Program at Hollywood Institute for Beauty Careers and also hold an Associates Degree in Medical Science.
I currently lease a massage corner in the Whole Body section of Whole Foods Market, located at 2000 N. Federal Hwy. Ft. Lauderdale, 33305 (between Sunrise Blvd. + Oakland Park Blvd.), where I offer chair massage. Stopping by for a chair massage is a great way meet me and sample my touch before inviting me into your home or office and commiting to a longer massage. I am there on Wednesdays, Thursdays and Fridays from 12pm-6pm.
MOBILE MASSAGE by Joni, Inc. is a non-discriminatory, professional massage service, and your comfort, satisfaction, and privacy are of utmost importance to me. You can relax knowing that you are in trusted hands. Before beginning your treatment, you will be asked to fill out and sign a client intake and medical history form. This is for your safety, and any information obtained before, during or after your massage is confidential.
We will then discuss your expectations for your massage. Just as each person is different, each massage is different, to accomodate the needs of the individual. My Result Driven combines different elements and modalities of massage therapy, to build a massage just right for you!! No two massages alike!! Once the preliminaries & set up are complete and you are comfortable on the table or chair (I can assist if needed), just relax and leave the rest to me. Whether it's pain relief, relaxation and/or general wellness care you desire, I've got the skills and compassion to deliver the treatment you need!
60/70/90 minutes massage MEANS 60/70/90 minutes HANDS ON massage, so be sure to allow an extra 20-30 minutes for forms, set up, pre-massage discussion, getting on/off table or chair, post massage discussion, payment, rebooking and packing up. CREDIT CARDS ACCEPTED!
Thank You!!! I hope to see you soon, Joni
THIS IS NOT A SEXUAL SERVICE/DRAPING REQUIRED AT ALL TIMES
NCBTMB BOARD CERTIFIED/AMTA INSURED/LICENSURE FL. DOH MA 66593